Hours:

Monday - 7am - 7pm
Tuesday - 7am - 7pm
Wednesday - 7am - 7pm
Thursday - 7am - 7pm
Friday - 7am - 7pm
Saturday - 7:30am - 5pm
Sunday
- Closed
For Quality Auto Service and Repair in Hurst, Make Freeman Toyota, Serving Dallas, Fort Worth and Arlington TX Your First and Only Stop
Our skilled and detail-oriented team loves serving your automotive needs. That means when you visit our Hurst, Texas showroom, you can count on a positive auto service experience, which includes only genuine Toyota parts. Whether you're interested in a simple oil change or tire rotation or you've come across a problem that needs to be repaired, our team will work to get you back on the road with a focus on safety, quality and efficiency - because we know nothing is more important to you.
If you're interested in seeing what we can do for your Toyota Tundra, Prius, Camry, Corolla or Highlander, be sure to fill out our online appointment form today. We'll quickly confirm your appointment's details, such as time, date and the specific work that needs to be completed. With Freeman Toyota by your side, you can count on a worry-free driving experience.
Why service at Freeman Toyota?


When it comes to your vehicle, your authorized Toyota dealer knows best. Whether you need service, new parts, collision repairs or just have a few questions, we are always there with the answers and expertise you need.
Freeman Toyota's factory trained and certified technicians are focused on ensuring the maintenance and service work performed on your vehicle is done professionally, on time, and with exceptional customer service. We only use Genuine Toyota parts which were engineered to fit your Toyota with the proper specifications, and are built to the highest standards of quality, durability and performance.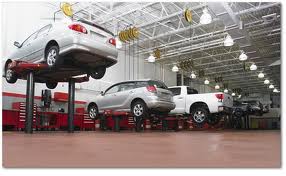 Our Toyota trained technicians use the Techstream, a diagnostic tool designed to talk with your Toyota's many computers. Our state of the art service bays have only the highest quality equipment ensuring your service is completed as quickly and efficiently as possible.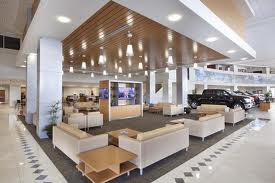 We offer a complimentary shuttle service to get you to where you need to be while your vehicle is being serviced.  Of course our comfortable lounge is always available with complimentary snacks and beverages, wifi, high definition televisions and many other amenities.
 Give us a call today or use the form on the left to schedule your appointment today!  We look forward to seeing you and your Toyota.